Bundle Highlights
---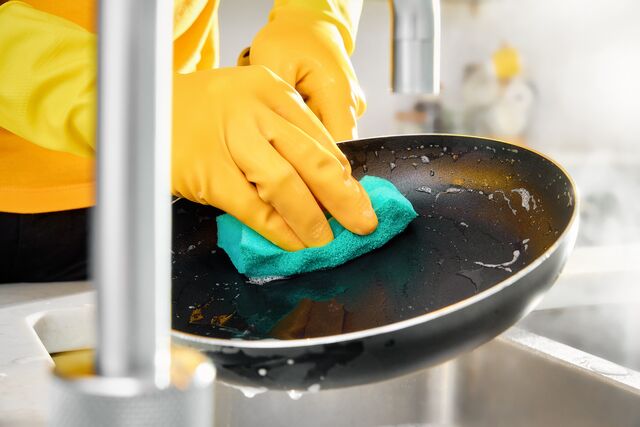 1. Protect your hands & nails
These durable, long-lasting gloves protect hands & nails from domestic detergents. Plus the Longer Bathroom Gloves have longer cuffs for extra protection.
2. Colour code your cleaning
The cloths come in 3 colours, so you can assign each cloth to a different task/room. Plus the aqua colour of the Longer Bathroom Gloves, helps to avoid any mix up with your washing up gloves
3. Efficient
The cloths harness the deep cleaning power of microfibre to remove dirt, grease and dust, plus the scourers have a unique scouring surface, which breaks down and lifts dirt with ease.